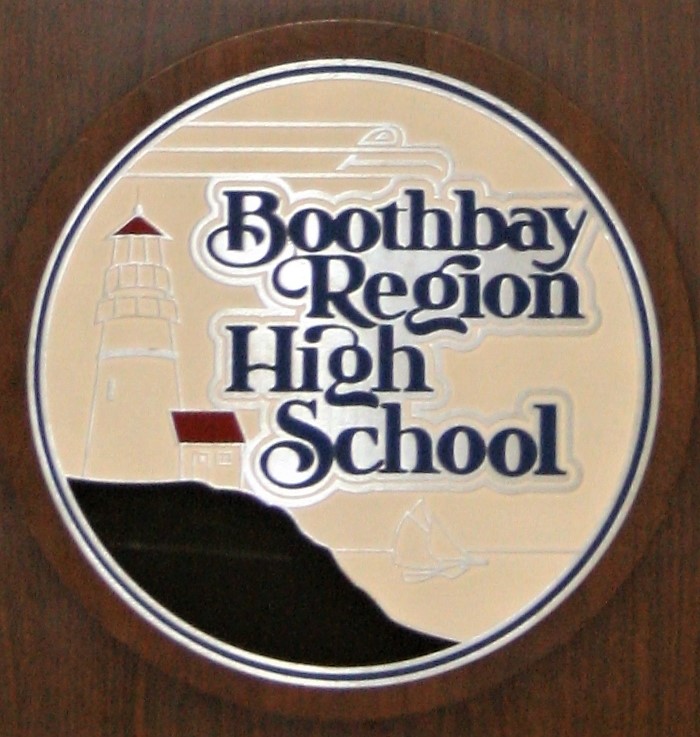 Shawna Kurr, elementary school principal for the Boothbay area, told members of the Community School District committee on Feb.10 that teachers are working to improve literacy levels from kindergarten through eighth grade. Kurr said the North West Evaluation Association (NWEA) tests and Developmental Reading Assessment (DRA2) for cohorts showed year-over-year improvement, but grades 1 and 4 have the most problems.
"It's very worrying," said Kurr. "We know these kindergarten teachers missed class … so we knew they would surely fall behind because of the pandemic. They are struggling to fill that void. "
The Fall NWEA results divided the third to eighth grade results into low, average, and high percentiles – below 21%, 21% to 80% and above 80%, respectively. Kurr said just because many students fall into the average column doesn't mean there aren't any improvements that can be made with them and other students.
DRA2 showed from 2020 to January 2021 that the first grade rose from 40% to 35% at or above grade level; second grade 56% to 63%; third grade, 42% to 70%; and fourth grade 33% to 30%. Kurr said the intervention needed for each grade will be different because the gap between previous and most recent grades is different, but fourth graders are in dire need of phonics, she said.
Fourth grade teacher Jennifer Lassen reached out to colleagues for advice, and everyone loved it, Kurr said. "… Jen is now learning a whole new phonics program to meet our children's needs. Again, in the middle of a pandemic, things are really shaky and we have a teacher adopting a whole new way of teaching, a program she's never used before. This is just one example of what emerges from the data conversations and the risk our employees take to meet the needs of the students. "
First grade teacher Sarah Wade suggested an intervention on Wednesdays when students return to face-to-face learning in the fourth quarter. She also suggested dividing kindergarten teachers into small groups to attend Wednesdays in the third quarter for half a day. Kurr said the half day will run from February 24th to March 31st.
Kurr said, "The most important thing to really stop you from doing this is that the data tools we use are really meaningful to us. The support teachers get in the instructions they give helps bridge the gap on ongoing discussions about how to use this data, how to better use it, and how to let them know what we are doing at the school level down to the molecular Do level towards the students. "
Alternative Organizational Structure (AOS) 98 Superintendent Keith Laser announced that Pam Moody, director of adult education, will be retiring. Resignation was on the agenda on February 10, along with an introduction to Kayla Sikora of Regional School Unit (RSU) 40 who may be taking over Moody.
Moody discussed the program's successes since 2018: reclaiming government grants, building a HiSET (High School Equivalency Test) test site, and growing a self-sustaining workforce and career development program. According to Moody, the CSD's adult program is only academic, but Sikora is able to oversee a more robust program that can function within and around the boundaries of the pandemic.
"I have full confidence in Kayla's ability as Director of RSU 40 to continue the work. She has these youth with her, she just pushes them forward, and she is so good at doing a lot of distance learning opportunities in her district, and I know her we can do that in our district too. "
When Sikora entered the RSU 40 program, it was more of an enrichment program and less academic, she said. There are now loan reclamation, diploma, HiSET, and university transitions programs in place. Sikora holds a Masters Degree in Adult and Higher Education and a Certificate in Advanced Study in Adult Learning from the University of Southern Maine. She is also a professional certified adult director.
"This is my chosen career, I love working with adults, I love working with young people who may be struggling and not really have that much direction in life … I really love being a director, and…" we offer a lot of distance educational programming through RSU 40 Adult Ed and I would like to offer more programming to your community as well. I think it would be a good fit. "
Boothbay Region High School principal Tricia Campbell thanked students, parents, CSD staff, and many community members who helped prepare schools for outbreak scenarios over the summer. Campbell said preparation had transitioned smoothly under contact tracing protocols when the school identified its first positive case last month. "We were able to take action quickly and smoothly switch our students to 100% distance learning. We followed our protocols to have 24 to 48 hours to do contact tracing. Our nurses were able to identify the close contacts, reach and establish those contacts and work closely with the CDC in less than 24 hours. Contacts were supported and understood the protocol for the quarantine. Our teachers took action immediately, our students were online, and they knew the expectations. I was just incredibly impressed. "
BRES teachers Barbara Crocker and Charlinda Carlson have been nominated for Lincoln County's Teacher of the Year award, Kurr announced. The last CSD teacher to receive the award was Cordelia "Cory" Chase, 7th and 8th grade teacher, in 2014. Kurr said, "Now it's your responsibility if you want to continue the nomination … (Cory) reports that it was a lot of work I hope these two teachers get through. Hopefully we have a Lincoln County Teacher of the Year here at CSD. "